Fort Myers Golf Courses in Southwestern Florida
Fort Myers Golf Courses
City
Phone
Info
$ Deals
Site
<
Alden  Pines Country Club Inc.
Bokeelia
(239) 283-2179
Admiral Lehigh Golf Resort
Lehigh Acres
(239) 369-2121
Beachview Golf Club
Sanibel Hotels
(239) 472-2626
Y
Cape Coral Executive Golf 
Cape Coral
(239) 574-4454
Chateau Del Tura
Fort Myers
(239) 731-3330
Clewiston Golf Course
Clewiston
(863) 983-1448
Y
Club at Grandezza
Estero
(239) 948-1913
Y
Copperhead Golf Club
Lehigh Acres
(239) 369-8200
Y
Coral Oaks Golf Course
Cape Coral
(239) 573-3100
Y
Country Creek Country Club
Estero
(239) 947-4488
Cross Creek Country Club
Fort Myers
(239) 768-1166
Crown Colony Golf
Fort Myers
239-590-9044
Y
Cypress Lake Country Club
Fort Myers
(239) 481-1333
Y
Dunes
Sanibel Hotels
800-232-1363
Y
Eagle Ridge Golf Club
Fort Myers
(239) 768-1888
Y
Eastwood Golf Course
Fort Myers
(239) 321-7487
Y
El Rio Golf Club
Fort Myers
(239) 995-2204
Fiddlesticks Country Club
Fort Myers
(239) 768-1113
Y
Forest Country Club
Fort Myers
(239) 482-8378
Y
Fort Myers Beach Golf Club
Fort Myers
(239) 463-2064
Y
Gateway Golf & Country Club
Fort Myers
239-561-1036
Y
Golfview Golf & Racquet Club
Fort Myers
(239) 489-2264
Herons Glen Golf & Country Club
Fort Myers
(239) 731-4501
Y
Hideaway Country Club
Fort Myers
(239) 275-6232
Y
Majestic Golf Club
Lehigh Acres
(239) 369-8216
Y
Mirror Lakes Golf Club
Lehigh Acres
(239) 369-1322
Myerlee Country Club
Fort Myers
(239) 481-1440
Y
Pelican Sound Golf & River Club
Estero
(239) 948-4333
Riverbend Golf Course
Fort Myers
(239) 543-2200
Royal Tee Country Club
Cape Coral
(239) 283-7266
Y
Sabal Springs Golf & Racquet
Fort Myers
(239) 731-0101
San Carlos Golf Club
Fort Myers
(239) 267-3131
Y
Shell Point Golf Club
Fort Myers
(239) 433-9790
Y
Stoneybrook Golf Club
Estero
(239) 948-3933
Y
Summerin Ridge Golf Ctr.
Fort Myers
(239) 432-0000
Terraverde Country Club
Fort Myers
(239) 433-7733
Vines Country Club
Fort Myers
(239) 267-7000
West Bay Club
Estero
(239) 948-3480
Y
Westminister Golf Club
Lehigh Acres
(239) 368-1110
Y
Wildcat Run Country Club
Estero
(239) 947-6066
Y
Fort Myers Golf Course - Florida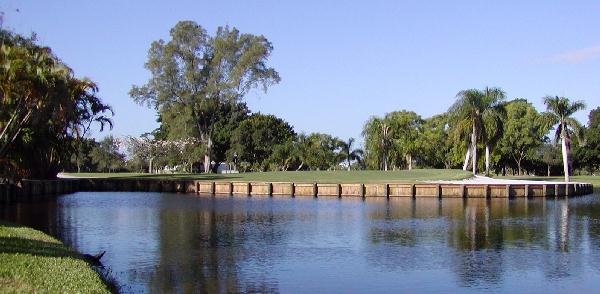 Fort Myers Golf on the Gulf coast has the warm Gulf breeze climate that Southwestern Florida offers. Listed above are 40 Fort Myers Golf courses within 45 minutes of driving from Fort Myers, that include the cities of Bokeelia, Cape Coral, Clewiston, Estero, Lehigh Acres, and the island of Sanibel. Travel here by car on the Interstate I75, where Fort myers is about one hour North of Naples, and two hours South of Tampa. Or fly directly into the Fort Myers airport--Southwest Florida International Airport (RSW). Enjoy your visit and uncover one of the great treasures of the Gulf Coast - Fort Myers Golf.
Fort Myers golf travel plans can be researched on this site by checking out the sites listed above for each Fort Myers golf course and using the available 4 for 3 Golf deals listed above. Golf Fort Myers golf and set your lodging requirements by using the hotel finder on the side bar for the best rates or check out these area condos and other vacation rentals. Or you may enter your golf vacation requirements into the Fort Myers Golf Package.
Here is a complete list of Fort Myers Restaurantswith reviews. Enjoy your visit and discover some great Fort Myers Golf.