Fort Pierce Golf Courses - Florida
Fort Pierce Golf Courses
City
Phone
Info
$ Deals
Site
Piper's Landing Golf Yacht Club
Fort Pierce
(772) 283-1155
Y
Fairwinds Golf Course
Fort Pierce
(772) 462-4653
Y
Gator Trace Golf Club
Fort Pierce
(561) 464-0407
Y
Indian Hills Country Club
Fort Pierce
(561) 461-9620
Island Pines Golf Club
Fort Pierce
(561) 464-7018
Summit View Golf Club
Grant
(321) 951-2009
Heritage Ridge Golf Club
Hobe Sound
(772) 546-2800
Y
Abacoa Golf Club
Hobe Sound
(561) 622-0036
Y
Eagle Marsh Golf Club
Jensen Beach
(772) 692-3322
Y
Jupiter Dunes Golf Course
Jupiter
(561) 746-6654
Y
Golf Club of Jupiter
Jupiter
(561) 747-6262
Y
Baytree National Golf Links
Melbourne
(321) 259-9060
Y
Harbor City Municipal
Melbourne
(407) 255-4606
Melbourne Municipal
Melbourne
(407) 674-5716
Spessard Holland Golf Course
Melbourne
(321) 952-4530
Y
Blue Heron Golf & Country Club
Okeechobee
(863) 467-2222
Okeechobee Golf Club
Okeechobee
(863) 763-6228
Hammock Creek Golf Course
Palm City
(772) 220-2599
Y
Majors Golf Club
Palm City
(321) 952-8617
Y
Palm Cove Golf Club
Palm City
(772) 287-5605
Y
Port St Lucie
Port St Lucie
(772) 398-2901
Y
Savanna Club Golf Course
Port St Lucie
(772) 879-1316
St James Golf Club
Port St Lucie
(772) 336-4653
Y
Sebastian Golf Course
Sebastian
(772) 589-6801
Y
Champions Club
Stuart
(561) 283-1500
Y
The Florida Club
Stuart
(772) 287-3680
Y
Martin County Golf Club
Stuart
(772) 287-3747
Orchid Island Golf Club (p)
Vero Beach
(772) 388-2350
Y
Pine Lakes Golf Club
Stuart
(561) 692-0346
Jupiter Hills Club
Tequesta
(561) 746-5151
Y
Links at Pointe West
Vero Beach
(561) 794-2904
Y
Sandridge Golf Club
Vero Beach
(772) 770-5000
Y
Vista Plantation Golf Course
Vero Beach
(561) 569-2223
Y
Vista Meadows
Vero Beach
(772) 569-3333
Vista Royale Golf Club
Vero Beach
(561) 562-8110
Emerald Dunes
West Palm Beach
(561) 684-4653
Y
Fairways East
West Palm Beach
(561) 640-9100
Fairways Golf Club
West Palm Beach
(561) 686-0948
Lone Pines Golf Course
West Palm Beach
(561) 842-0480
Y
Okeeheelee Golf Course
West Palm Beach
(561) 964-4653
Y
Palm Beach Gardens Golf Club
West Palm Beach
(561) 626-7888
Y
West Palm Beach Golf Club
West Palm Beach
(561) 582-2019
Y
Fort Pierce Golf Course - Florida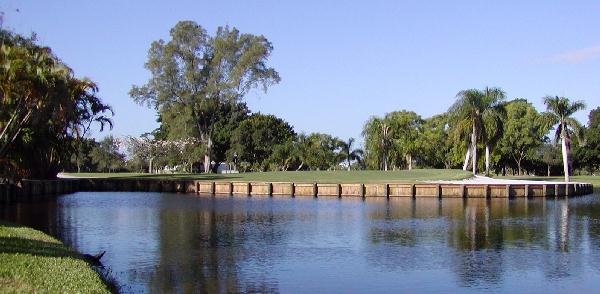 Fort Pierce Golf on the Gulf coast has the warm Gulf breeze climate that Southern Florida offers. Above is a list of 41 Fort Pierce Golf courses within 45 minutes of driving from Fort Pierce, that include the cities of Hobe Sound, Jensen Beach, Jupiter, Melbourne, Okeechobee, Sebastian, Stuart, Tequesta, Vero Beach, and West Palm Beach. Travel here by car on the Interstate I95, or fly directly into the Melbourne International Airport (MLB).
Fort Pierce golf travel plans can be researched on this site by checking out the golf web sites listed above for each Fort Pierce golf course and using the available 4 for 3 Golf deals listed above. Set your Fort Pierce golf lodging requirements by using the hotel finder on the side bar for the best rates or check out these Fort Pierce condos and other vacation rentals. Or you may enter your golf vacation requirements into the Fort Pierce Golf Package.
Here is a complete list of Restaurants in Fort Pierce with reviews. Enjoy your visit and discover some great Fort Pierce Golf.