San Diego Golf Courses in California
San Diego Golf Courses
City
Phone
Info
$ Deals
Site
Chula Vista Municipal
Bonita
(619) 479-4141
Rancho Carlsbad Public Golf Course
Carlsbad
(760) 438-1772
Y
Auld Course
Chula Vista
(619) 482-4666
Eastlake Country Club
Chula Vista
(619) 482-5757
Coronado Golf Course
Coronado
(619) 435-3121
Y
Cottonwood Golf Club
El Cajon
(619) 442-9891
Y
Encinitas Ranch Golf Course
Encinitas
(760) 944-1936
Y
Castle Creek Country Club
Escondido
(760) 749-2422
Y
Eagle Crest Golf Club
Escondido
(760) 737-9762
Y
Meadow Lake Golf Club
Escondido
(760) 749-1620
Y
Reidy Creek Golf Course
Escondido
(760) 740-2450
Y
Vineyard at Escondido
Escondido
(760) 735-9545
Y
Steele Canyon Golf Club
Jamul
(619) 441-6900
Y
Torrey Pines Golf Course
La Jolla
(800) 985-4653
Y
Barona Creek Golf Club
Lakeside
(619) 387-7018
Y
Willowbrook Golf Course
Lakeside
(619) 561-1061
Y
Maderas Golf Club
Poway
(858) 451-8100
Y
Mt Woodson Golf Club
Ramona
(760) 788-3555
Y
Del Mar Country Club
Rancho Santa Fe  
(858) 759-5500
Y
Balboa Park Golf Club
San Diego
(619) 570-1234
Y
Bernardo Heights Country Club
San Diego
(858) 487-4022
Y
Carmel Mountain Ranch Country Club
San Diego
(858) 487-9224
Y
Colina Park Golf Course
San Diego
(619) 582-4704
Eagle Crest Golf Club
San Diego
(760) 737-9762
Y
Grand Golf Club
San Diego
(858) 314-2000
Y
Mission Bay Golf Course
San Diego
(858) 490-3370
Mission Trails Golf Course
San Diego
(619) 460-5400
Oaks North Golf Course
San Diego
(858) 487-3021
Presidio Hills Golf Course
San Diego
(619) 295-9476
Rancho Bernardo Country Club
San Diego
(858) 487-1134
Y
Riverwalk Golf Course
San Diego
(619) 296-4653
Y
Tecolote Golf Course
San Diego
(858) 279-1600
Lake San Marcos Exe. Golf Course
San Marcos
(760) 744-9092
Y
Carlton Oaks Country Club
Santee
(619) 448-4242
Y
Lomas Santa Fe Exe. Golf
Solana Beach
(858) 755-0195
Y
San Diego Golf - California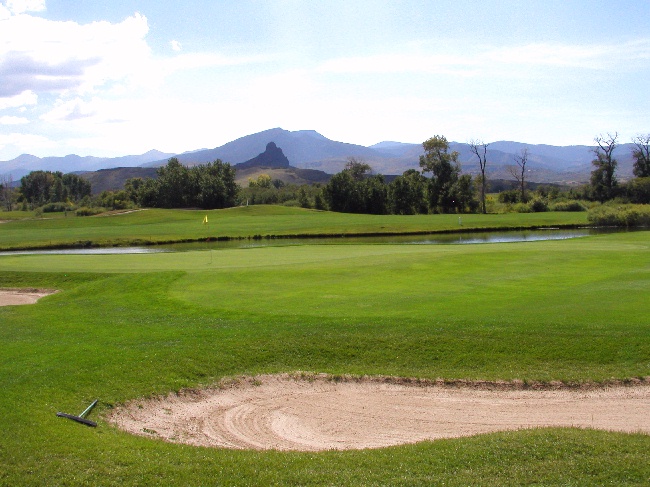 San Diego Golf in southern California has a climate that is suitable for year around golf. Above is a list of 35 San Diego Golf courses within one hour drive from San Diego, that include the cities of Bonita, Carlsbad, Chula Vista, Coronado, El Cajun, Encinitas, Escondido, Jamul, La Jolla, Lakeside, San Marcos and Solana Beach. Travel here by car on the Interstate I80, or fly directly into the San Diego International Airport (SAN).
San Diego golf travel plans can be researched on this site by checking out the San Diego golf club web sites listed above for each course and using any available 4 for 3 Golf deals from participating golf courses. Set your San Diego golf lodging requirements by using the hotel finder on the side bar for the best rates. Or you may enter your golf vacation requirements into the San Diego Golf Package. Enjoy your visit and discover great San Diego Golf.
Here is a complete list of San Diego Restaurantswith reviews. Enjoy your visit and discover some great Sacramento Golf.