Lake Toxaway's New Golf Course to Debut This Summer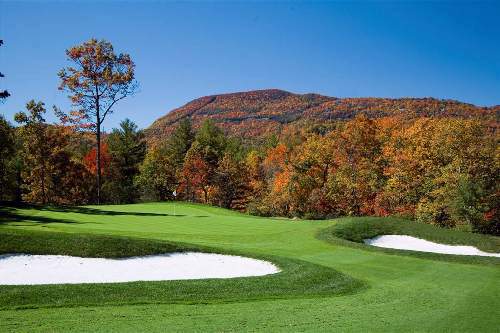 LAKE TOXAWAY, N.C. – Lake Toxaway Country Club has entered the final phase of its golf course redesign project, with an expected opening in late July.

The final phase involves a complete redesign and renovation of the front nine. When finished, Lake Toxaway will boast the first original design by noted architect Kris Spence. Spence came to prominence in golf architecture by restoring courses by the legendary Donald Ross, and was recently honored with a top-5 national ranking in Golf Digest for his Ross restoration of Cape Fear Country Club in Wilmington, N.C.

"Our members are excited about the front nine because Kris' work on the back nine went way beyond their expectations," said golf professional Lou Biago. "It's going to be very nice, with more aesthetics and a view of the lake on the first and ninth holes. The vistas on the front nine have been enhanced by more than 50 percent, and the playability is much better."

Spence was energized by feedback he received upon completion of the back nine at this scenic Blue Ridge Mountains enclave, and is focused on replicating that success on the front nine.

"To be able to work in this kind of dramatic setting and create that first 'new product' for Spence Golf is exciting," said Spence. "I'm also excited to be working for one of the highest-profile client bases in the country. Lake Toxaway members travel the world and play the finest facilities, so we hope to create something very satisfying and rewarding for them."

The holes on the front nine are situated in wider corridors than the back nine and require less earth moving to create the new layout.

"The front side is a little bit longer. It is more of a shot-maker's side," Spence said. "The first and ninth holes are great, short par-4s. The ninth hole coming back to the clubhouse has been relocated to incorporate a view of Lake Toxaway, which has not existed in the past."

Once finished, the course at Lake Toxaway Country Club will measure more than 6,600 yards in length with a par of 71. It will be accessible to members of Lake Toxaway Country Club, as well as to guests of the elegant Greystone Inn on Lake Toxaway.

For information on Lake Toxaway, call (800) 443-0694, or visit www.laketoxaway.com.